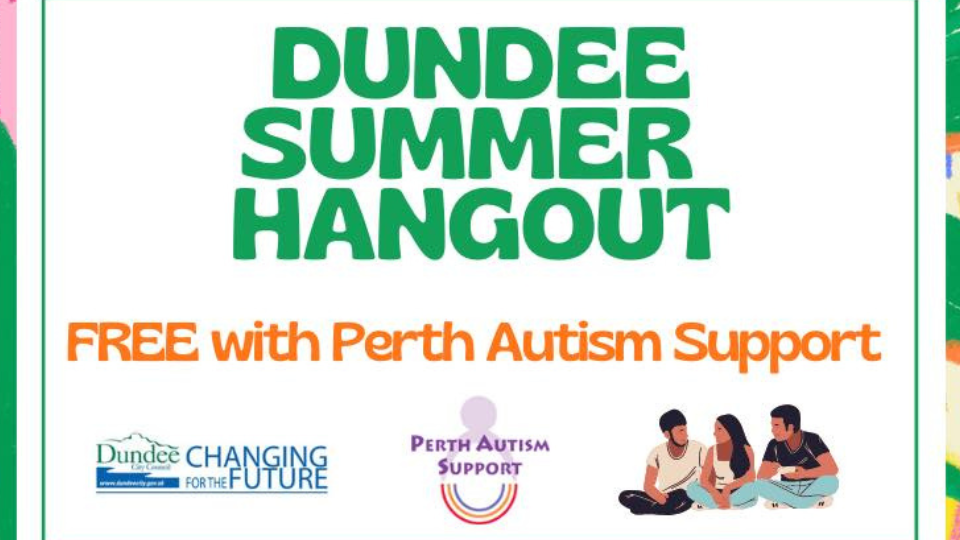 Jun 15
Dundee Pilot Summer Sessions
Are you attending or enrolled at secondary school in Dundee City
Aged 18 or under living in Dundee City
Awaiting an assessment for autism or have a diagnosis?
Perth Autism Support is excited to announce that they will be running some pilot sessions for secondary school young people in Dundee over the summer, thanks to funding from
Dundee City Council

.
The weekly sessions will be a chance to come and hang out with the team and other young people, play some games, do some arts and crafts, or just relax with a hot chocolate.
Booking closes on 30th June and you can sign up through the online application form.
Please note these sessions are for secondary school young people as this is what families told us they need in Dundee, but we would love to continue to hear your voice and if you wish to take part in any future consultation or have any questions about the Summer Hub Hangout contact the team on
Depending on space availability by 30th June, we may be able to open these sessions up to primary 7 young people – watch this space!